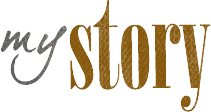 An athlete isn't prepared for the isolation
that immediately follows victory. In 2004,
I won my first PSA title in New Zealand,
the first ever by an Indian. The initial euphoria having passed, I watched the players and audience empty the Championship Court toward the presentation ceremony. I spent the next moments alone on court, stretching, cooling down and savouring the moment. This was the defining moment of my career and I was...relieved, overwhelmingly validated.

The victory validated a decade-long journey into unmapped territories within the world of international squash. It validated my choices, sacrifices and hard knocks suffered along the way and most of all, certified my belief in the principle that if you have the ability to choose to do what you love and you persevere to do your very best at that all the time, then success will be an inevitable by-product.

I remember that I have always loved to play. As a child to two sport-loving parents, Ranjan and Ranee, and growing up on air force bases across the country, I was afforded both the appreciation and access to a whole range of sports. Tennis and swimming were my first loves, and football and cricket were secondary. I developed, a fascination, sense of wonder and joy for sports during those formative years that has persisted till today.

I began to focus on squash in the more structured environment of the Rashtriya Indian Military College, which I attended from 1992 to 1997. Here, with the support and tutelage of teachers, coaches, teammates and particularly school principal Colonel D.H. Parab, my skills and strengths in the game grew rapidly. The highlight of my school squash career came in 1996, when I was selected as a 16 year old to represent India at the 9th World Junior Championships in Cairo. It was my first trip abroad in Indian colours, and also the first time I started seriously thinking about a life in squash.

The next 15 years have seen me travel over 70 countries, playing 30 tournaments a year in a profoundly personal quest to find out how good I can be. I've lost more matches than I can care to remember, but won a few that will remain with me forever. I've trained with Neil Harvey in England, one of the most decorated coaches in modern squash. I've had the honour to have played against some of the world's greatest and most inspiring athletes. I've learned, unlearned and relearned styles, techniques, approaches, psychologies and systems of squash, and I'm still learning. I've met incredibly interesting people and enjoyed a variety of experiences that would have been inaccessible without squash. It has been an unprecedented adventure and I can only look forward to the future with excitement and anticipation.